Its 10am, 1st July and TradeMe Daily Deals are now available. Here is a screenshot of the deals page: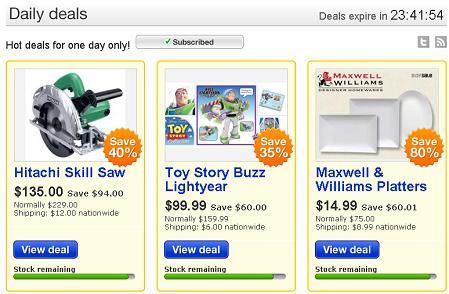 A nice clear layout. This is the thing we like about Trademe, simple clear design that even your grandmother can use!
The product page for each deal is basically the same as we are used to for a regular TradeMe auction. Of course the addition of the Stock remaining bar is the major difference.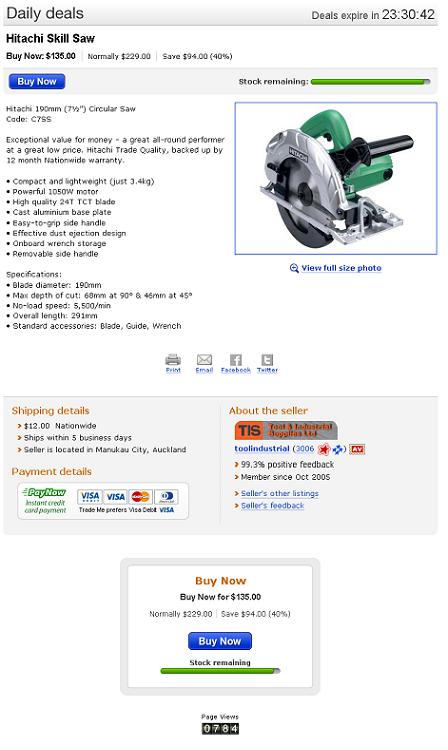 Trademe have now started a Twitter Page specifically for Daily Deals. Get amongst the action.