GrouponNZ has launched and is now offering deals in New Zealand. It's been a long time coming for Grouponnz Since launching in the US in 2008, they have grown rapidly to cover over 565 cities worldwide.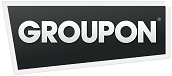 Its this kind of growth that has Forbes Magazine predicting they will become the first company ever to reach 1 billion dollars in sales this fast. Its only been 2 and a half years and you can't fault their growth to date.
But us kiwis have been wondering if the World leader in group buying would bother with the tiny NZ market. Lets face it. Most cities they already service have at least 4million residents in the city alone.
For this reason, Grouponnz has chosen to divide NZ up in to 3 regions, Auckland, Wellington and Christchurch. This leaves lots of space for the other NZ deals sites to operate in the smaller regions of New Zealand.
GrabOne services at least 13 regions throughout the country. The next best site only services 5 regions. This begs the question, would GrouponNZ ever bother going deeper into regional NZ markets when there is some much more opportunity overseas. My guess is that Groupon in Auckland, Wellington and Christchurch will be it.
Still, Groupon in New Zealand will do great things for consumers. Its early days yet and with world Number 2 LivingSocial also recently launched here, it will be interesting to see how the NZ market develops.