If you live in the vicinity of the Mighty Waikato river then the good news is that Treat Me Waikato is here! Yes you can now get super deals every day on things to eat, see and do in Waikato.
Click here to see ALL Waikato Hamilton Deals including Treat Me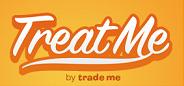 TreatMe Waikato is set to be everybodys favourite website....if you are in Waikato that is! Hamiltonians and all the good folk in the area now have access to deals that start at 50% off and go up to 90% off.
Group buying sites are a relatively new concept to New Zealand, and indeed the Waikato. How they work is that each day there will be one special offer available. You have only a limited time to check the Treat Me site and see if the deal is for you. If it is, then pull out your wallet anf you can purchase it right there online. But be aware, deals can sell out in a few hours! So if you see something good, then greab it then before it goes!
Since the launch Treat Me Waikato have offered $3 for 20 Fatso DVD rentals. That is crazy buying, normally cost around $60. They've offered $10 for $30 worth of Food at a local restaurant. The deals on offer in Hamilton will be so varied but usually it will be something to eat, see or do. Occasionally you'll get big discounts on local serviecs like half price WOF and things of that nature.
If you Love One Day Deals then keep checking our site for updates and news about kiwi deals.