Yes, poor old Christchurch has been hit hard recently. Not only are buildings shattered, but many spirits as well. And perhaps the worst thing is the local businesses are now struggling.

But there is light at the end of the tunnel. And holding a torch will be new deals page Living Social Christchurch. What Christchurch needs right now is to get the economy moving to create jobs, and get customers spending.
Click here to view Living Social Deals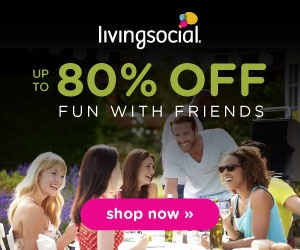 Living Social will partners with local businesses to organise special deals that will not only get you a cheap price on something to eat, see and do, it will help the business by giving them a flood of customers, at a time when they are needed.
With the earthquake putting a damper on spirits, its a great idea to get out of the house and check out the progress the city is making. While you are out, take your deals voucher along and redeem it to get your deal!
So if you are in Christchurch make sure you become a regular on LivingSocial Christchurch (when it launches) to not only get yourself a great deal, but to help your local businesses get back on their feet.
Stay up to date with new site launches and other great stuff at One Day Deals