Groupon Auckland has launched in the country's largest city. It's the first time Groupon has come to New Zealand shores.
Offering deals in over 500 cities world wide, Groupon is the leader in daily deals. They started the whole group buying craze back in 2008. Whether its deals from Auckland restaurants, bars, beauty salons or tourist activities Groupon NZ will prove a hit.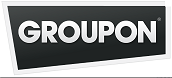 The US coupon giant has launched Groupon Auckland. This move signals recognition by the world leader that New Zealand, and indeed Auckland matters, on a worldwide scale.
Aucklanders now have a taste of what has made Groupon so popular overseas. With the market already crowded here in NZ, it will be interesting to see what else they will bring to the table. That being said they have the experience and know what deals work.
And with over 70 million users, they will have some tricks up their sleeves that even the local deals sites haven't thought of.
Check out Groupon Auckland here: Grouponnz.co.nz