LivingSocial is now here!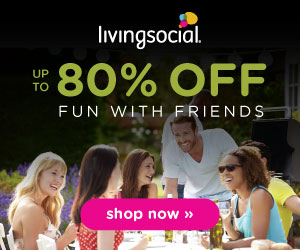 Click on your City to see the deals!

Auckland
Wellington
Christchurch
Dunedin
Hawkes Bay
Manawatu
Nelson
Northland
Queenstown
Rotorua
Taranaki
Tauranga
Waikato

It was a long wait for Living Social to come to kiwi land. In 2010 Living Social started advertising with their distinctive pink cupcakes ads. They were everywhere, then died down. March 2011 brought news that yes indeed, they were about to launch, just building up their sales force.

Living Social is backed by internet retail giant Amazon. Amazon has invested 560 million bringing the total capital raised to 900 million USD. The growth of these collective buying sites has meant some stiff competition between Groupon and LivingSocial. They are the only 2 sites that have taken a decent worldwide approach. (Amazon recently sold their stake in Living Social).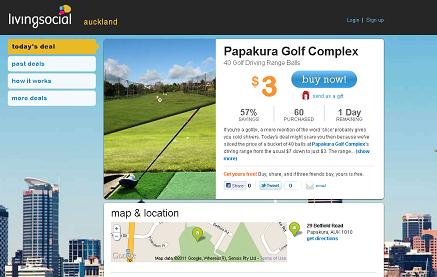 Groupon is currently no1 and was launched in the USA. Living Social was launched in the UK but has been rapidly expanding, often buying already established local sites. This happened in Australia where Living Social purchased JumpOnIt.com.au, a well established Aussie site.

Living Social NZ has just pipped Groupon NZ by launching first, with Groupon still is launch phase for the next few weeks. But of course, for consumers, the more one day deals sites the better, and we certainly welcome Living Social to the New Zealand family of deals sites. Now numbering close to 80!
No doubt Living Social Auckland will be their busiest site, closely followed by Living Social Wellington.