Treat Me Christchurch is set to launch soon and will offer crazy daily deals to Cantabrians. We hope it will bring a bit of shine to Christchurch who have had things tough of late.
Click here to see ALL Christchurch Deals including Treat Me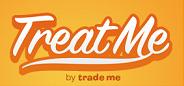 Treat Me Christchurch will offer group buying deals on all manner of things from local cafes and restaurants, to attractions and fun things to do. And if it's launch is anything like the other NZ centres then launch day will be a true event, with the deal no doubt selling for only a few dollars. The only thing is, they haven't launched yet, so we don't know exactly what this deal could be.
In Auckland, Treat Me lauched with $1 burgers. Yes just $1 for a burger. In Waikato they launched with $3 Fatso DVD subscriptions. A 95% off deal. So we absolutely can't wait to see what deal TreatMe launches with. One word of advice, when you see a deal on Treat Me Chch that you like, grab it quick! Each deal is only available for 24 hours, you can't come back the next day. And sometimes a deal can even sell out during the day, meaning you could miss out.
Treat Me has plans to launch in 13 regions, covering the whole of New Zealand. So it won't be long now till all New Zealanders can enjoy a one day deal in their local town. Run by TradeMe, Treatme has quickly become one of the top daily deals sites in NZ. With over 2 million trademe members to promote deals to, TreatMe is in a great position to negotiate super deals on behalf of its members.
Keep your eye on One Day Deals to find out the latest news on the daily deal industry in NZ.