Groupon has launched in the capital with Groupon Wellington. Its been a long time coming for Groupon who have until now been growing rapidly around the world. And its no wonder, Groupon are already in 500 cities world wide.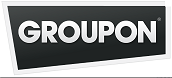 The launch of Groupon Wellington will no doubt coincide with Groupon Auckland. We've been waiting patiently, wondering if the original group buying brand would ever launch here in New Zealand.
In Australia, the Groupon trademark had already been registered by a squatter, so the US deals giant hasn't been able to trade under that name across the ditch. They chose the name StarDeals.com.au while they sort out their legal battle to use the Groupon name.
But for Kiwis, we get the orginal groupon which is the largest daily deal voucher site in the world. Coming close to 1 billion dollars in annual sales, groupon is rumoured to be nearing IPO value of $25 billion. This would set it ahead of Google.
Wellingtonians should soon be enjoying the great deals that Groupon Wellington will have to offer. We just hope that its not too late, as the kiwi daily deals market is getting pretty crowded.
Groupon NZ is here! Check here for the Welly version: www.Grouponnz.co.nz/wellington
Check out One Day Deals to keep informed of daily deals news.