Yes Groupon New Zealand is finally here! And what a wait it has been, Groupon formed in 2008 and entered the Oceania market in 2011.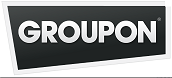 StarDeals is their trading name in Australia and their foray down under hasn't been without a little controversy. A domain squatter had already registered both Groupon.co.nz and Groupon.com.au which has caused a headache for the US group buying giant.
They are in the middle of a protracted legal battle to secure the Groupon trademarks.
And Australasia isn't an isolated case. It seems Groupon is having the same trouble in Ireland not launching with the obvious Irish domain Groupon.ie. Instead the site is viewable on CityDeal.ie.
But for us kiwis, the arrival of Group on New Zealand is going to mean even more deals are available to us everyday. We can now basically try a new place for lunch everyday, and we'll get 50% off. It's a great lifestyle. And as kiwis love a bargain, I'm sure Groupon NZ will be welcomed with open arms.
Check out the Groupon site here