Groupon has launched, and not a minute too soon!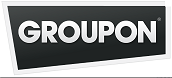 Groupon, the world leader in group buying has so far left the Australasian market alone. The deals giant has been content to dominate the USA, and other key world markets. The 2 year old company is now in over 500 cities and though they'd pay a visit to NZ main centres, including Christchurch.
Rumours of an impending IPO mean that Groupon needs to get as big as possible before they go public. And hey, adding Auckland, Wellington and Christchurch to their ever expanding empire means that most western cities will be served.
So check out Groupon here