Are there any $1 deals on today? Better have a check:
---
Burger Fuel burgers for a dollar? Yes you heard it right folks
TreatMe.co.nz, the new site from TradeMe is today selling $1 Burger Fuel burgers. Most of us already know that a burger fuel burger goes for around $10 these days, depending on the one you order. So the treat me deal for Auckland is a massive saving off the RRP. At 12.13am (13 minutes after launch) there were 406 burgers sold.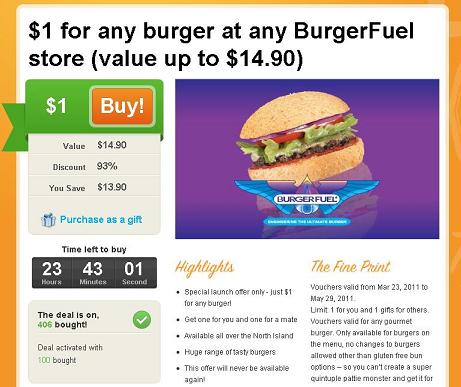 So get cracking, get your $1 Burger Fuel Burger!
Update: 12.22am - 1044 Burgers sold
http://www.treatme.co.nz