1-day.co.nz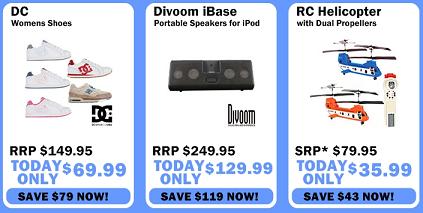 DC Womens Shoes on offer today. A good mix of styles and of course a great price!
The Divoom Portable Ipod Speakers are back. so this means wither they are really popular on the site, or 1-day is trying very hard to sell them as they have been featured on the site 4 or 5 times over the last few months!
More RC toys. This time its something new - a twin propeller military style helicopter. I bet you haven't seem one of these before. For $35.99 its a good little toy, that if it breaks you can easily chuck away. It really fascintates me how they can get things to fly like that and for only $35!
DealaDay.co.nz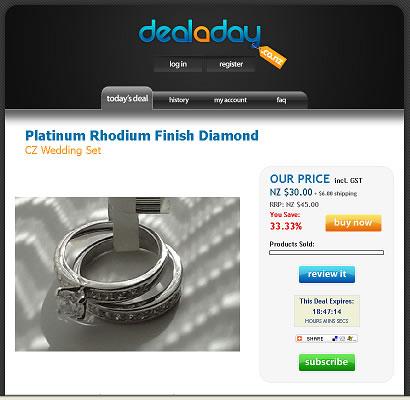 Jewellery is an interesting thing to sell on a daily deals site. Particulary because rings come in so many sizes, and I'm sure most people don't know what size they would be. And a "wedding set" I don't think anyone would wear a $30 ring to a wedding!
1 Day Sale Review