1-day.co.nz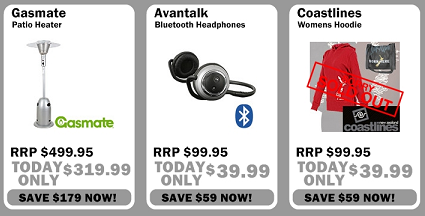 Gasmate Patio Heater for $319.99. These are a must have for your BBQ area. Sometimes its jsut a little cold and it ruins your night. Patios heaters are definitely the way to go!
Avantalk Bluetooth Headphones seem to be popular. Well Avantalk gear in general seems to be very popular on 1-day. Today they are $39.99, from a retail price of $99.99. I wonder where these retail in New Zealand.
Coastlines again. This time Womens Hoodies for $39.99. 1-day must have a whole stack of Coastlines gear to sell, so be on the look out for some cheap prices! This is a good price for a hoodie definitely.
DealaDay.co.nz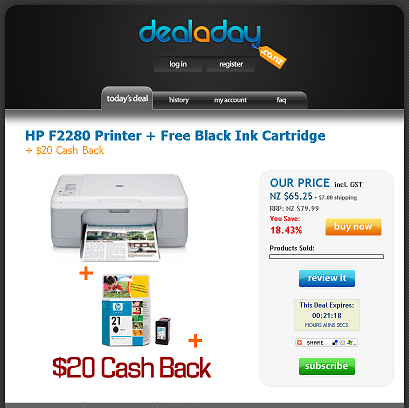 1 Day Sale Review