1-day.co.nz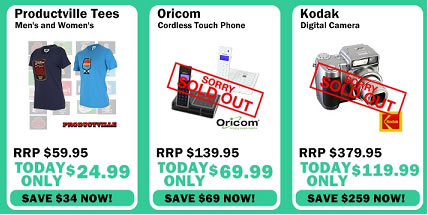 A popular selection on 1-day today it seems. Two items sold out already. The Kodak digital camera looks quite impressive over the standard compact digital. And $119 is a great price. The Oricom cordless touch phones seem a decent price as well.
Interesting to see the Productville Tees. These are prints of nostalgic kiwi brands such as bluebird and FreshUp. Very old logos for that vintage look. A decent price.
DealaDay.co.nz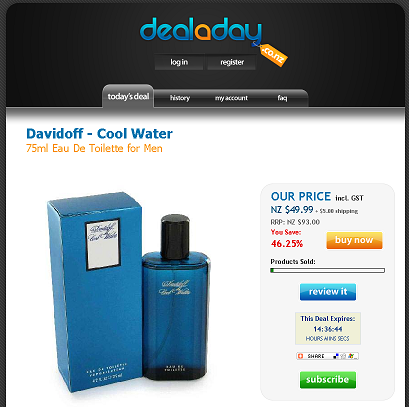 Finally DealaDay has branched out from electronics gear to offer a mens fragrance. Its promising to see. It dosen't look like we are stuck with electronics each day. The price is quite reasonable for Davidoff Cool Water 75ml eau de toilette.
1 Day Sale Review