1-day.co.nz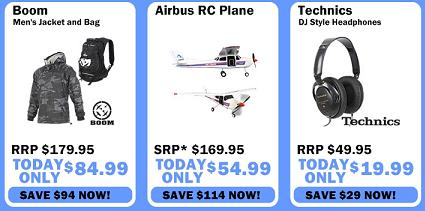 An exciting offering today from 1-day. Mens Boom Jacket and Bag for $84.99 is a great deal. The Airbus RC Plane seems gun and the price is quite reasonable.
Also on offer today is Technics DJ Style headphones. A great discount of RRP of over 50%. I do wonder how much 1-day makes off products they sell at $20. Can't be too much!
DealaDay.co.nz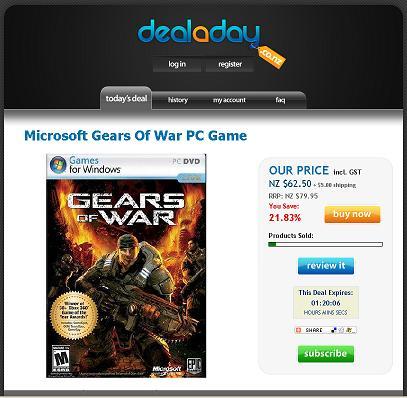 Not an an 'exceptional' deal today from DealaDay. 20% off the RRP isnt that exciting. We believe for a daily deals site to be successful the offer needs to be exceptional to induce the customer to buy. It has to be such a good deal that the customer just HAS to buy before they miss out. It is a balance between making enough from the product, and offering a great price. We believe 1-day has definitely got it right, and thats why they have been so successful. DealaDay has the right concept but the offers need to be a little more enticing to keep people coming back!
1 Day Sale Review