With lots of users trying to get the first comment on each product section, the next question becomes: Who can get the first hit of the day? This is a near impossible task, because at Midday there can be up to 5,000 users logging on at once. Every user is 1 hit to the statcounter. To be the first hit out of 5000 would be an impossible feat.
And the next hardest thing, is refreshing exactly on Midday as the products change over. Extremely hard!
Earlier last year I attempted over several days to get the first hit, or at least the fastest/earliest hit I could.
Here are some of my results:
- 61st Hit of Day out of 1535 users online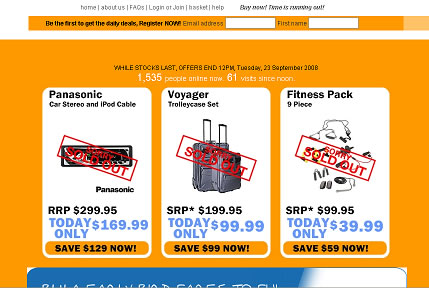 Close Up View


- 18th Hit of Day out of 421 users online]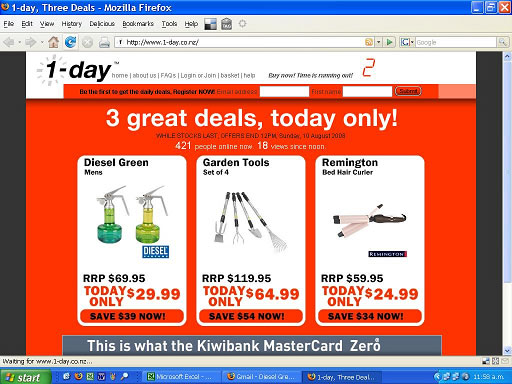 Close Up View


Yes thats 18th hit of the day! And yes the 18th hit, WHILE 421 people are online. It should read 421 hits or more but I was able to get this low by timing the refresh to as close to the midday product change over as possible! It took me several days to get this low and it is probably just by sheer luck that I got that low!

Apologies for the image quality. At least you can see I haven't photoshopped a false figure in there.
Why don't you give it a go tomorrow! Let me know if you get close! Comment below :)