An interesting new craze is emerging on 1-day in the Comments/Discussion section of each product. Each 1-day listing has a Comments section and users have been racing to post the first comment on each product each day.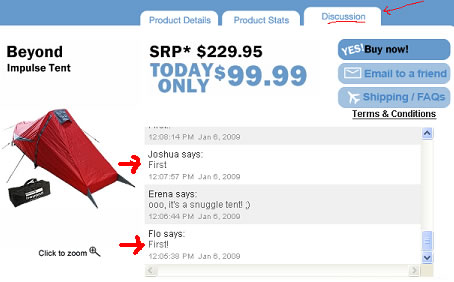 To find the comments section just click on the Discussion tab or click on the "Discuss this Product" Link on the main product page.
Update 2010: It looks as though 1day have reduced the functionality of the discussion tab. It is now called "Product Questions". A better way to describe its real function. A comment posting feature really had no benefit and questions were being asked all the time. I think its a good move to have the questions there.