1Day.co.nz, New Zealands most popular One Day Sale website is finally launching an entertainment coupon site called 1 Day Out.

1DayOut will offer experiences in your local city such as movies, tours and beauty treatments, all at a heavily reduced price. With the companies existing network and large number of staff (over 150) to hunt for deals One Day Out will be one to watch!
Its been about a month since competing daily deals sites GrabOne.co.nz and Groupy.co.nz launched. These sites, commonly referred to as "coupon" sites or "entertainment coupon" sites, partner with local service businesses to create a special offer.
Each day a new offer is displayed on the daily deal website, where if a pre-determined number of users agree to purchase the deal, the deal activates and everyone who bought in gets the deal. If not enough people take the deal, the deal is off.
When the deal finished for the day the buyers can download a printable coupon which they can then take to the business and redeem. This "coupon" style sale allows businesses to sell services under the one day sale format. Whereas one day sales have previously only been for physical products.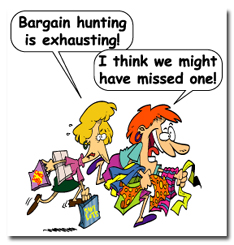 The downloadable coupon format allows sites to sell thousands and thousands of deals, without the logistical nightmare of having to ship products. The coupons are downloaded in digital format.
GrabOne.co.nz, a New Zealand coupon site especially has done extremely well in their first month with offers such as movie tickets for just $4.00, selling 10,000 units in one morning.
We are surpised that 1Day took so long to add a coupon site to their mix. DailyDo.co.nz was the first NZ coupons site who launched in December 2009 and they have been doing relatively well. Perhaps 1Day has been watching the market, letting the newbies do the testing for them.
But it seems strange to do it this way as DailyDo, GrabOne and Groupy all have a head start on 1Day with established partners to offer deals. These 3 coupon sites also have 23,000 facebook members between them, an established clientele. A possible reason I can see for the delay is that they are planning to launch deals in all major cities at once. The existing sites have started in the major cities and are adding areas as they hire local staff.
All in all this is an exciting development. It will be interesting to see how 1Day approaches the "coupons" market with 1DayOut. In the end it means better deals for consumers.
Check out www.1DayOut.co.nz (Launching soon)