In case you haven't seen it yet, last week we launched our NZ Daily Deal Site Rankings Page. We rank all the major NZ Daily Deals sites by their numbers of social media followers.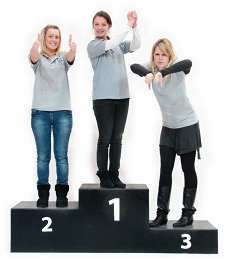 We rank the sites by the number of users interacting with each site thru social media sites such as Facebook and Twitter.
We believe that our social media ranking page gives an accurate indication of how popular each daily deal site is. Yes, there will be a percentage of customers who do not use social media at all. But with the massive growth of social media we believe the majority of daily deal customers are internet savvy and likely to have social media profiles.

Measuring social media follower numbers is probably the best way to work out the most popular NZ sites (bar each site releasing sales information), and we don't see that happening anytime soon.
For now, our social media ranking table is the best way to find out the best daily deal sites in New Zealand. The numbers don't lie!
Check out the Daily Deal Site Rankings
(You can access the page by clicking on the "Site Rankings" button at the top of this page.)