Spreets.co.nz launched yesterday in New Zealand. The Spreets launch marks the first of the Australian group buying sites to cross the ditch.
Spreets has enjoyed runaway success in Australia. They were the first group buying coupon site and launched in February 2010.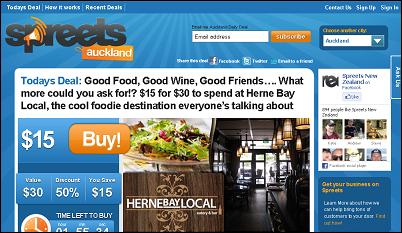 Just a few months later Spreets secured venture capital of 2 million dollars to grow the site. Less than 60 days after that they were turining over $2 million a month!
So...now Spreets is here in New Zealand. With almost a year of experience, in a bigger market Spreets are sure to make some waves in the New Zealand daily deals market.
You can check out the site at: www.spreets.co.nz
You can even sign up to Win an Apple iPad