1day have just launched a new map showing what, where and who have bought from 1day today. The map updated every few seconds and shows orders from a different location.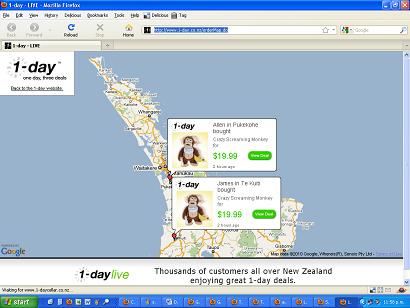 What do you think about this?
Personally I am of two minds...
GOOD
The map widget is fun to watch.
BAD
There are privacy concerns. I'm pretty sure I wouldn't want my purchases to be shown.
I think this is a risky area to get in to. A neat idea, but probably not worth negative press.
View it here: