Aussie Daily Deal site Cudo is set to launch soon in NZ.
Cudo is a joint venture between PBL Media (Packer owned company) and Microsoft. These two heavyweight of Australian media have joined forces to have a crack at the lucrative daily deals market.
Cudo NZ will offer the same kinds of deals that all voucher sites offer. Restaurant Deals, Haircuts, Entertainment. Cudo.co.nz is promoted heavily in Australia thru television advertising. All these site launches do leave us wondering how many voucher sites can NZ sustain? We are getting close to 10 sites now, and I know of another 4 odd, to launch still!
With Spreets launching in NZ recently, all we are waiting on now is JumpOnIt to make the Australian Daily Deal trilogy complete.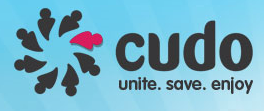 Read more on our Cudo NZ site profile: Cudo