Auckland Tourism site BigLittleCity.co.nz is running "daily deal" style offers for the rest of August. The promotion is called 48 Hour City and every second day a new batch of limited time deals are on offer.

Three deals are offered at a time and they generally cover Accommodation, Food and Entertainment. Today there is a Cheap food voucher, a massage deal and discounted tickets to a theatre show.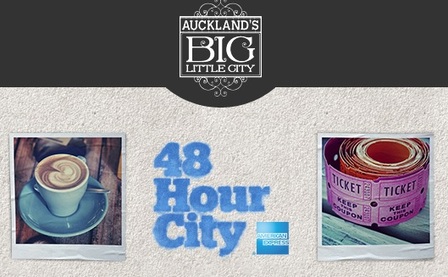 From the looks of it, you don't actually need to buy the deal. You simply "claim" the voucher which is sent to you inbox. So essentially it's more of a coupon site, than a daily deals promotion.

BigLittleCity is a site similar to Absolutely Positively Wellington. Their purpose is to promote the Auckland central city through its food, accommodation and entertainment options. They tend to focus on the CBD, so the very heart of the city.

A cool little feature of the 48 Hour City Deals is that they even give a preview of the following days deals. You can't buy them yet, but you can see them. This is a nice little feature that not many deals sites use.
The 48 Hour City promotion has a tie up with American Express where any deal purchased (using an American Express card) will put you in the draw to win 1 of 5 48 Hour Weekends with Accomodation Food and a $500 shopping voucher.
You can check out the deals here: http://www.biglittlecity.co.nz/48-hour-city