December brought more news of consolidation in the NZ daily deals market. Former deals site Cudo.co.nz made a comeback through a partnership with local site DailyDo.co.nz. Cudo started back in 2010 and had Carly Flynn from TV3 as it's spokeswoman. Unfortunately tThe site lasted less than a year, mostly due to being run via Australia.

The addition of Cudo brings 4 deals sites under the same roof. Daily Do now manages the brands Yazoom, Cudo, Groupy and Daily Do. Thats 3 former competitors now under the same management. Interesting stuff! From their re-launch email: "We've been away for a while, but never fear, we've joined with NZ's longest running group buying deal site, Dailydo, to bring you the very best deals around!"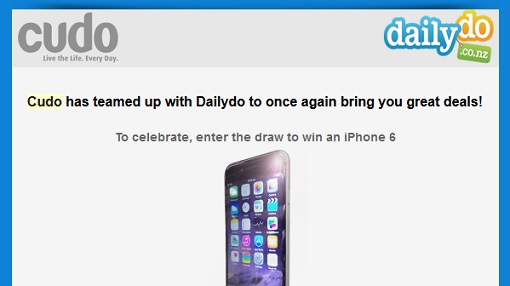 What the re-launch email looked like

Update: January

Since writing this article draft in December it seems that there is no actual Cudo sites selling deals. Heading to Cudo.co.nz only takes you to an index page. The page then has links to other deals sites BrandsExclusive (Australia), Luxury Escapes (Australia) and Daily Do (NZ).Even going to the link that was promoted in the re-launch emails cudo.dailydo.nz doesn't show deals. Kind of strange.
It looks as though Cudo are indeed partnered with DailyDo, not to share deals on both sites, but more to share their email databases. So if you were on the old Cudo email list. You likely started to get Daily Do emails. So it looks like there aren't actually any more deals to be had. They are simply sending Cudo people to Daily Do deals.