Well it seems Daily Deals for Business are the hot trend right now! BizBuz.co.nz is a brand new deals site that offers daily deals aimed at business owners.
BizBuz takes a different approach than traditional consumer daily deal sites. There is a still a new deal each day, but BizBuz Deals last for a full 7 days. This timeframe better suits the business market, as purchases often need to be discussed with managers, and business partners before a decision is made. The traditional 24 hour time limit may not work for some businesses. Also, the long suffering small business owner is usually run off their feet all day, so by having a 7 day window to still be able to redeem a deal is a great feature of this site.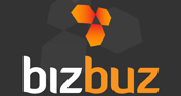 The BizBuz deal model is also totally unique. They offer a 'self service' interface, where a business can create its own deal. No more negotiating with a deals site, and no more having to bend over backwards. Set your deal, set your terms and add your deal to the BizBuz deal queue.
The process of creating your deal can be done 100% online. No need to liaise with site staff. Think of it like listing an auction on TradeMe. Along with the DIY aspect of listing your own deal, comes more great news. The commission to run your deal is just 10%. Consumer deal sites usually want anywhere from 20-50% of the cut, so the room lef to offer a great deal is larger. This means more on the table for the business, and a great price for customers.

"We couldn't ignore the explosion and success of daily deal sites and felt the industry was overlooking the
b2b market" says founder Rachelle Leaf. However they didn't want to limit the way businesses could access and utilise this new arena of marketing so they created an easy step by step website that allows you to buy a week and list your own daily deals whenever it suits the merchant.

Ms Leaf says, "We were hearing a lot that businesses were going "cap in hand" approaching larger daily
deal sites to run promos and being point blank turned down, or worse, wooed and then dumped. After first hand experience of bad treatment from a leading deals site, we came up with the concept of merchants being able to list their own deals when it suited them."

In addition Rachelle felt that asking businesses to discount products and services to create a "GREAT DEAL" and taking up to 25% sales commission fee, was weighted in the wrong direction.
Listing with BizBuz will save you a considerable amount of YOUR profits. With a 10% flat rate sales commission fee and a one off payment of $99 for seven days of marketing, we know NZ businesses are going to have a lot of fun with this one!
Check them out at: http://www.BizBuz.co.nz