Some may not be aware of it, but last year The Warehouse purchased electronics retailer the Noel Leeming Group. The Noel Leeming group includes of course Noel Leeming stores and also Bond and Bond, which sell the same products as Noel Leeming.

Last month the Warehouse announced it was closing all Bond and Bond stores in favour of keeping Noel Leeming ones open. So around the 1st of April, all Bond and Bond stores closed.

So Bond and Bond is gone, but it seems it's here to stay online. Yes, the BondandBond website will remain open as an online only appliance retailer. Bond and Bond now has the tagline - "Never ending Clearance" and they are selling discounted deals ongoing.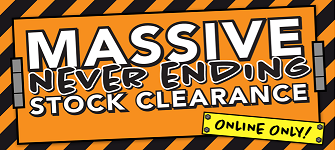 The deals are for appliances and whiteware and all those larger household items you came to expect of Bond and Bond. The items for sale will be brand new, refurbished, seconds, end of lines and a big mix of everything appliance related.

This development is just another in a string of online initiatives at the Warehouse. After launching their own deals site RedAlert.co.nz, buying 1day and 3Deals, and now the Bond and Bond clearance web site, they certainly are going hard in the online space.