Christmas is just around the corner so it's time to get into Christmas mode! Have you done your Christmas shopping yet?
The beauty with physical stores is that you can pop down on Christmas Eve to grab those last few presents. Unfortunately with online stores it's not that easy. Most websites don't have a pickup option, so you need to allow plenty of time for delivery to take place.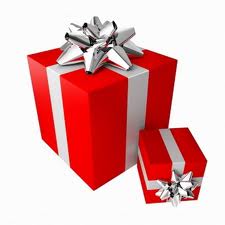 Each online store will have their own Christmas delivery dates, but as a blanket rule for Xmas 2013 we would advise making your Xmas orders and payments no later than 12pm on Thursday 19th December. This gives time for your order to be sent out before the weekend, and at least 2-3 working days for couriers to do their thing. This date works well for most online stores, and deals sites selling products and not vouchers.
However there are exceptions to these shipping dates: Ordering from websites that don't do their own shipping.

For some time now, daily deal voucher sites like Yazoom, Groupon, Daily Do have been offering physical goods, as well as their usual printable vouchers. The thing to realise is that sites that mainly sell vouchers, don't operate their own warehouses.
When a "voucher site" sells you physical goods, the goods are being shipped to you by a 3rd party supplier. The deal site is not in control of shipping or couriers. Shipping can sometimes take several weeks as reported by customers, especially if products are being sent to NZ from overseas. So don't leave buying physical goods from voucher sites till next week!

If you are planning to buy (physical) Christmas presents from voucher deal sites like Yazoom, Groupon, Daily Do and others then make you purchase in the next day or two (by Weds 11th December) to ensure Xmas delivery.

Of course, if the deals site only sells products, then they will have their own warehouse. You will get you orders faster, and could order up till next week. If you leave it too late, then an easy, last minute gift idea is to simply buy a deal voucher as a gift. It could be something cool to do for the recipient, or even simply just some credit to spend on whatever they like on the site.


Quick Guide to Xmas 2013 Ordering
Ordering Products from Voucher Deal sites: Order by Weds 11th Dec - Midday
Ordering from Normal Online Stores and Product Deal Sites: Order by Thursday 19th Dec - Midday
Ordering Deal Vouchers and Gift Vouchers: Till midnight 24 Dec!
.