Popular Australian one day deals site Cudo.com.au is set to launch a New Zealand version here. Cudo.co.nz will be launched in partnership with MediaWorks, the company that owns TV3, FOUR and the Radio Network of stations such as ZM, Newstalk ZB and Classic Hits. Cudo NZ will be fronted by Carly Flynn, former TV presenter on TV3.
Carly now works in radio and Cudo's daily deal will be promoted each morning on her radio show on The Breeze.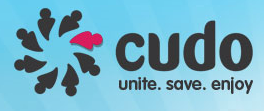 It seems as though MediaWorks are licencing the Cudo name from PBL (Packer Media) in Australia. Cudo is seen as the top daily deals site in Aussie.
I'm confused as to why MediaWorks has paid a licencing fee to use the Cudo name as Cudo has no recognition here. It seems that MediaWorks are doing all the hard yards in New Zealand building the business, getting deals, promotion.
I assume Cudo aren't sending over sales teams from Australia. Why would they when it kiwis who will relate better to kiwi businesses. They will no doubt have a system for their sales people to find, and close deals with small businesses, but that is hardly rocket science.
So it seems its a pure name-licencing deal. MediaWorks would have been better starting from scratch with their own voucher deals site, or buying an existing New Zealand site.
Bar that, this continues the invasion of the major Aussie Daily Deals into New Zealand. Spreets are now here, JumpOnIt.com.au are the last major Aussie deals site still to launch here, but JumpOnIt has World No2 "LivingSocial" as an investor. With Living Social launching in NZ in a matter of weeks, I doubt JumpOnIt would bother in NZ.
ScoopOn.com.au seem the last major site to still launch in NZ. At the end of the day the more sites the better for consumers, but can the market get over saturated?
Leave your comments below.