It was this time last year that we were announcing the launch of CUDO, an Australian daily deals brand that was to be launched here and jointly owned by NZ company MediaWorks (who own TV3 and dozens of radio stations such as Newstalk ZB.)
A year later it appears that local site Cudo.co.nz has laid off all New Zealand staff in the past few weeks. After a strong launch thru TV and radio spots in early 2011, the site has been dwindling both in terms of deals offered, and customer service.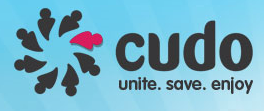 A look at the Cudo NZ Facebook page sees many comments from customers asking what has happened to customer service lately: www.facebook.com/cudo.co.nz
According to the article on stuff, Cudo is now managed remotely from Australia. Cudo is an Australian brand that never really took hold here, due to deals being for the most part big ticket travel deals with prices over $1000. But it wasn't for a lack of trying...Cudo undertook TV advertising and daily radio updates thru many stations. Carly Flynn (Ex TV3 news presenter and now radio host) was the NZ figurehead.
Cudo took a different tack to other daily deals sites and offered mostly holiday packages to Australia and Asia. This was no doubt to generate more revenue for the two corporate owners looking for a return on their marketing expenses.
While the deals may have been good, the price tag was too high for the site to become a major player in the voucher deals space. Most NZ deal sites focused on restaurant and experience vouchers, giving them a local feel.
The Cudo NZ site is a joint venture between Cudo Australia and NZ company MediaWorks who run TV3, Channel 4 and major radio stations such as Newstalk ZB and Mai FM.
With management back in Australia, and no NZ staff, we are not sure if MediaWorks are still involved. Ownership may have reverted back to the Australian founder owners. The Australian version Cudo.com.au still continues to thrive as a popular deals site. Shame the New Zealand site hasn't gone as well.
With the site offering one new travel deal, on a weekly basis, the site is now more of a travel site. There is virtually no cost for the site to continue to be live online, offering these online deals, so the site may continue to trade indefinitely. But in terms of daily deals site status offering local deals, Cudo NZ no longer meets the criteria for a daily deals site. You'll now find Cudo on our Travel Deals page.