With the plethora of daily deals sites around, each day thousands of customers are redeeming their vouchers at local businesses. Most of the time, customers get their half price deal and go away happy. But what happens when the experience goes badly?
For the most part deal customers feel helpless as to what they can do. They've already paid, so its unclear whether they can ask the host business for a refund or the deals site. And when you've got such a great deal, should you just grin and bear it, even if the service is bad?
I think for the most part, deals customers do grin and bear it. They feel they've got a great price so they accept sub-par service. I think this just isn't right. The point of a business runnning a daily deal is to win new customers. Staff should be on their best behaviour to give you a reason to come back as a full paying customer.
Below is an account of a recent experience I had when redeeming a deals voucher. While most of the experiences I've had so far have been great, this one really stuck out. I hope you'll enjoy reading my account, and I hope this dosen't happen to you!
Once upon a Friday...
I had bought a voucher from a deals site during the week. A few days later I rang up to book a lane for that evening. It was all booked in, but as soon as I mentioned I had an ABC voucher, the tone of the call changed. I was now told that I couldn't use my voucher that night (Friday) after 7pm.

I explained that I was surprised because the voucher clearly stated that it could be used Monday to Friday. It said nothing about Friday night before 7pm. Now, I do understand that some businesses would prefer deals customers to come in during quieter times, after all we are receiving a discount. But the voucher stated valid Monday to Friday. Had the voucher said before 7pm Friday, then I wouldn't have booked.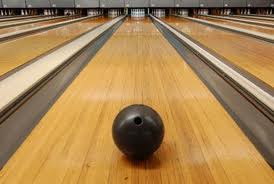 Perhaps there was a mistake on the voucher, but this was not my fault. And it would have been on hundreds of other vouchers. With dinner already booked before hand I wasn't going to have this guy ruin my night. It took a lot of persuasion to convince the business owner that I should keep my booking and "allow"me to arrive after 7pm. Had I been a "timid" customer I would have got fobbed off immediately.
So we turned up at 7.30 after dinner, and upon entering the business I found that they permanently offered a 2 for 1 deal anyway, that only cost an extra $2 over the deal price. So, not much of a deal really.
This business was also in the perfect position to have upsold me. Not only was there bowling, there was pool, dozens of video games machines, beer, wine and food. Not that I was in the mood to spend any extra money at this point.
When we arrived there was no proper customer service procedure. It wasn't exactly busy, but with the counter about 30 metres long we were pushed in front of several times as new people walked up to different areas of the counter.
When we were finally served, I handed the vouchers to the girl behind the counter. She took them and walked off and didn't actually say a word to us! The other guy told us to go to lane 2 and that was it. Oh, he did ask if we wanted bowling shoes or not. He said we didn't actually need them, they were optional. Don't you need to have bowling shoes to protect the floor? Which lead us to the actual bowling...

The most run down facility I have ever been to. The balls weren't smooth, and most had a thousand pits all over them and were likely 10 years old. The ball didn't even roll out of the return, you actually had to stick your hand in to knock it out each time you bowled! Highly dangerous. The whole bowling fit out was most likely purchased second hand from another bowling alley. There was a gap in the floor where our ball return wasn't even screwed into the floor!
So the whole experience was a massive fail. It wasn't the deals site's fault obviously, it was the business. Quite a shoddy operation in all respects. By the way I was treated as a new customer, they just totally missed the point of running one of these deals.
Unfortunately I still have some more vouchers to be redeemed! But I probably won't bother going back. A waste of money really!
Have you had a similar experience? Post about it on our Facebook page. (Avoid mentioning which deals site you bought from as they are just the middlemen of the deal)
Update: I've published a new article: The Ultimate Guide for Buying Daily Deal Vouchers
.