Daily deals are popular in New Zealand with millions of virtual vouchers and physical goods sold each year. With all this transaction activity it is surprising to note that just 10-20 complaints reach the Commerce Commission each month.

These complaints are more of a serious nature, and don't include issues between the deal site, the customer and the merchant. The types of complaints that get to the Commerce Commission are more systematic issues with deal sites in the way they advertise and structure each deal.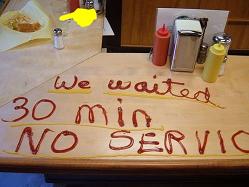 Types of complaints ranged from errors in product descriptions such as a a wine being listed as Silver Medal when it had not won any awards. And inflated RRP prices to make it look like there was more of discount.

Overall though, the number of daily deal complaints looks to be relatively small. In a small market such as NZ, businesses tend to behave, because if they don't work gets around quickly!

Of note is that in the second half of the 2011, the Commission received half the number of complaints per month. Down to average of 10 per month, from 22 in the first half of 2011. This is a paradox, as the number of deal vouchers sold in the second half has risen as daily deals become more mainstream due to the growth of TreatMe in the second half.

The Commerce Commission says that Daily Deal sites in general have been cleaning up their act. So this is good news for consumers, and it means that you can have confidence in deal sites in the way they describe and present their deals. Lets hope 2012 brings an even lower average number of complaints!

Thanks to MSN for the scoop
---