Across the ditch, the Cosmetic Physicians Society of Australia has given a warning to the daily deal site industry not to advertise medical procedures such as Liposuction and botox through limited time deals.

Advertising Law in Australia says that drastic medical procedures cannot be advertised. Patients and Doctors should undertake medical and suitability checks on a case by case basis to see if a patient would benefit from medical procedures. These procedures shouldn't be subject to impulse buying decisions without proper medical consulatations.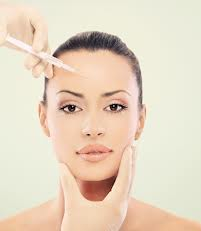 The Health Services Commissioner of Victoria Beth Wilson said that daily deal sites in Australia were using "gimmicks to lure vanity-stricken customers into potentially body-altering decisions." Personally, we think that cosmetic procedures that involve physical changes shouldn't be rushed in to, through a daily deal offer.

Cosmetic Physicians Society of Australia says that it is illegal to advertise these types of deals, and they will be watching Australia deal sites closely to ensure they comply.

In New Zealand, a similar law applies regarding medical procedures and advertising. What do you think? Should medical treatments like Botox be available to buy on daily deals sites? Let us know on our Facebook page.
Source: Sydney Morning Herald