In the past few months there has been a useful improvement to how we buy daily deals.
Back when daily deal sites first started, you could buy the deal, but you wouldn't be able to redeem it for at least a day or two. This meant that you couldn't browse a deals site in order to find say, a dinner voucher for tonight.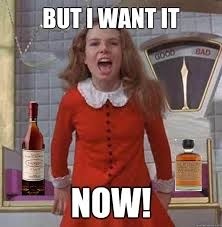 Things have now changed on many daily deal sites including New Zealand's number one site GrabOne. For most deals, you can buy a voucher, print it off, and use it that day. This makes deals sites so much more useful.

With the growth of moblie devices, many deal sites tried to launch "instant deals" where you could buy a deal and use it at a local restaurant that afternoon. We had TreatMe Now, which sounded good in theory, but there were hardly any deals available (even in Auckland City). If you did find a food or drink voucher you liked, they were very low quality and not enticing.
GrabOne came to the party with GrabOne Instant. There were more deals to be found there, but again not the large range as on the normal sites. Part of the reason Instant Deals didn't work too well, is that New Zealand dosen't have the population.
In large cities like New there are a lot of people in a concentrated area, and the more people that use a service, the better it gets. It seems that these NZ attempts fizzled out because no one used them. We have more of a suburban culture, not a city culture.
Another reason is that many deals were simply free vouchers with short expiry dates like 4 hours. Because you weren't paying real money, you didn't value the free voucher. When you haven't pre-paid for the deal there was no motivation to go out and definitely use the free voucher.
To make deals even less attractive, many vouchers were available constantly to download whenever you wanted. So with a 4 hour expiry date you were definitely planning to use it that day, you left the site. You then had to remember to go back to the site. This adds up to a lot of factors running against the concept taking off.
The final (and most important reason) was that the great deals on the main site, weren't available as instant deals. You could purchase a deal on your mobile, but you couldn't redeem it that day. So the whole idea wasn't really executed well. Overall there were too many factors that made instant deals not exciting enough.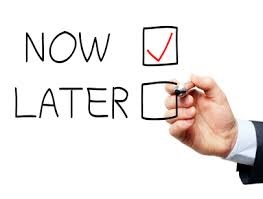 But in the past few months it seems like the way you interact with deals has changed. You can now log on to GrabOne, TreatMe or Groupon and a large proportion of deals can be purchased, and vouchers redeemed the same day. This really changes things, and it means that for bargain hunters, you can incorporate daily deals into your daily buying habits.
Want to go out for dinner somewhere nice after work, but don't want to pay full price? Log on to a deals site to find a nice deal, with a nice discount. Enjoy your deal and your dinner tonight. In the age of the internet and mobile devices, this is how it should be.