The world's number one daily deal site Groupon has lost $22.9 million according to its latest financial results. Listed on the NASDAQ Stock exchange, shares in Groupon tanked 17% on the news.
Revenue for the year was up 23% which is certainly impressive for a company of this size. Although the loss is troubling as it can easily swing either way, getting worse or better on a whim. The net margin doesn't give enough confidence.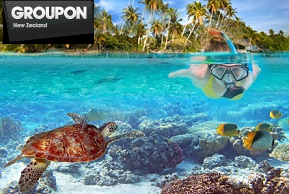 Groupon NZ is a subsidiary of Groupon USA, and interesting worldwide sales are up 40%. So Groupon NZ will have obviously contributed to part of this increase. Groupon NZ has put more focus on Travel in the past year which offers a high contribution margin.
In the US, Groupon has continued it's focus on Groupon Goods and setting up the warehouse network for this. Their argument is that not only are they diversifying their online voucher business, but there is more margin for them in products. Their ability to also ship directly, and not use third parties mean they can keep more of the pie.

The company has had a meteoric rise in recent years, reportedly the fastest growing company ever. But in recent years the company's earnings and share price has been in the doldrums despite a lift in 2013.
But overall the sales news is positive, especially the 40% rise in international sales. They need to start focusing now on making more profit as being on 4 billion sales, the low profit is not acceptable to investors.
www.groupon.com
www.grouponnz.co.nz