Daily Deals World No1 Groupon has delayed plans for its IPO in the USA. Market Volatility is given as the reason for the delay to one of the most anticipated IPO's of the past few years. Recent events in the US economy have caused markets to swing wildly, not ideal conditions for an IPO (Initial Public Offering of comapny shares to the public).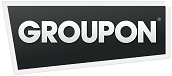 Andrew Mason, Groupon CEO says that the IPO will happen but will be delayed til a more suitable time period. They are assessing things week by week, and it may only be a few months before a concrete announcement in made.
Groupon was a small start up just over 2 years ago. It now turns over close to a billion dollars per year, and is present in over 560 cities worldwide. Groupon has been criticised by market commentators for failing to show a profit. In pursuit of growth Groupon spends a lot of money on both acquisitions of smaller sites in local markets, and in acquiring customers online thru advertising.