It seems Groupon NZ is getting into the wine selling business according to a new section on their website. A new "Groupon Grog" banner has appeared and is offering Wine Deals for kiwis. While this may only be a temporary sale, not a permanent fixture, it shows Groupon may be looking to take the NZ daily deals Leader GrabOne head on.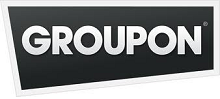 Grabone launched their standalone GrabOne Bottle site a year or two back, and it was their first vertical not in the traditional daily deals space. GrabOne has tried many verticals in it's history with GrabOne Tee and GrabOneHome being closed down previously. The mere fact that GrabOne Bottle is still going means that it is successful and profitable.

With wine a profitable area obviously Groupon NZ wants to get some of that action. While Groupon hasn't launched a standalone wine website, it's obvious they are at least testing the wine selling concept. The Groupon Wine section today has 9 deals going. The selection shows Italian, French and NZ wines, so a good range there.
It will be interesting to see whether Groupon NZ makes Groupon Grog a permanent fixture. With GrabOne's success, it looks like they will be trying their hardest to take some market share.
See more at: Grouponnz.co.nz