As most of us are aware Groupon.com is the worlds largest daily deals company. No doubt you've also heard about Living Social, the world number 2. These 2 sites are in a bitter battle to be number 1. But how close are they? we have some interesting data, in the race for world domination.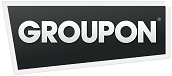 VS.

Its been a fierce battle between Groupon and Living Social for over a year now. Groupon is currently number 1 worldwide, but LivingSocial wants to change that. Earlier this year Living Social predicted/promised that they would become the worlds number 1 site by January 2012. The jury is still out on that, but we have some current market share data that will shed some light on this race.
According to Yipit.com (an industry tracking firm) Groupon is still ahead. In July Groupon sold 120.7 million dollars worth of daily deals. This gives Groupon a market share of 53%. On the other hand LivingSocial in July sold 45.1 million dollars. this gives them a market share of just 20%. So it seems Groupon is doing 2.5 times better than LivingSocial. Even with rapid expansion, I don't see how LivingSocial can overtake Groupon by next January. Or even at all. LivingSocial has some large investors such as Amazon.com, but I don't think that is enough to close the gap.