An interesting story has come from the daily deal market overseas. Earlier in Septmber, Groupon India offered a daily deal on 1kg of onions. Yes, the vegetable. The deal, while not the most tempting daily deal for Westerners was actually a good deal locally.
In India, the cost of a kilogram of onions recently spiked to 100 rupees per kg. The daily deal on offer was just 9 rupees, a tenth of the normal price. The deal was so popular that it crashed Groupon's website and caused a lot of fuss.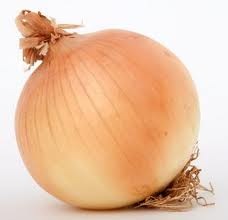 While thousands missed out on the deal due to site being down, there was controversy over the deal. Usually a kg of onions costs 30 rupees, but as we mentioned this has shot up to 100 rupees due to food shortage. While the deal was successful it put a spotlight on the food shortage India is facing. With food being short, prices have gone up dramatically.
The daily deal sold 3,000 kilograms of onions on day one. Once they site was back online the next day, they continued the onion deal and sold a further 8,000 kilograms. Maybe their next deal should be on breath mints :)

Source: http://upstart.bizjournals.com/