In the USA, a new craze is emerging where e-books are given the daily deal treatment. Consider an ebook that sells 1 ebook copy per day. It is a little known title called "1,000 recordings to hear before you die". The ebook is featured on Amazon's "Kindle Daily Deal" last year and it sold 10,000 copies on 24 hours.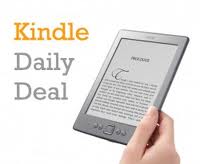 That's the power of daily deals, the opportunity to make the ebook a bestseller overnight. The popularity of the Amazon Kindle Digital e-Reader has grown book sales worldwide, well for digital books. Typically Amazon will discount an ebook from $6.99 or $9.99 to just $1.99 for it's deal. They feature a title as their deal of the day, and the sales boom for that 24 hour period.

Under the Dome, by Stephen King was published in 2009. It sells okay on a daily basis, but when it was offered as a daily deal, 13,000 copies sold that day. The technology of downloads means that things that would never happen in the offline world, are now possible.

The extra attention helps the book sell as much as twice the normal number of books for a few months after the one day sale. The best part for authors is that due to the attention they receive from the single sale, other titles they have written become sought after, and at their normal prices.

For authors, getting your ebook on a Kindle Daily Deal is like winning the lottery. eBook sales count towards the New York Times bestseller ratings so getting 30,000 people to download your ebook seems to be equivalent to 30,000 individuals walking into thousands of book stores and physically buying a hard copy.
As usual Amazon has some restrictions based on region. A few of the daily deals weren't available to NZers, but many are. It's worth a look to see if that title that takes your fancy is available for NZ purchase.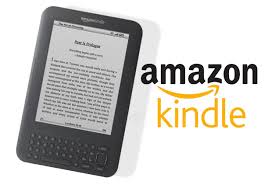 Check out Amazon's 'Kindle Daily Deals'