Last Chance is a kiwi daily deal site that launched earlier in 2014. After supplying over 500 deals to GrabOne over the past few years, they decided to go ahead and make their very own deals site.

This bunch aren't new to the scene, they have actually been behind some of GrabOne's top product deals. If you've purchased from GrabOneStore before, they have likely shipped a product to you!

The deals they have on offer are pretty varied, but fall along the lines of . And with a lot of the new products that are coming out - you don't know you need it, until you see it. I never knew how people filmed those videos while walking, but now I've seen the Selfie Stick - I want one!
So these guys know how to create interesting deals, and the best types of products to offer. The team is always looking out for the latest products, so you'll likely see things that you've never even seen before. That's how they keep the site fun and exciting. Check out a snapshot of their deals below.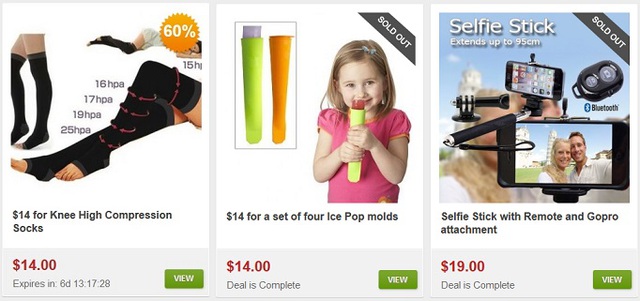 For the most part their deals are in the under $30 range, so it's the perfect place to shop that won't break the bank. Great spot to get an interesting gift too. The Last Chance site has a clean modern look, and like GrabOne, is very easy to use.

We reckon Last Chance is the perfect name for a daily deals site: Memorable, plainly obvious what they do, and lets everyone know that you better grab those deals before they go. Last Chance put up new deals once a week, typically on a Sunday night.

Head on over to LastChance.co.nz