World Number 2 daily deals site Living Social has confirmed that it was hacked in the past week. While the site's function has not been affected, user information such as names, email addresses and passwords were taken.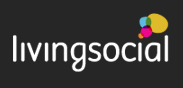 Luckily the passwords were not stored in plain text, but were encrypted meaning that each password would need to be broken using a cryptographic program which would be very difficult. No credit card or financila information was taken. According to Living Social, up to 70% of their 70 million strong member database was affected.

Most users will be required to choose a new password when they next log in. All users are also asked to change their passwords on other websites if they use the same password on Living Social. This affects members in almost all countries including New Zealand. We should stress than passwords were encrypted and hashed so it would be very hard to break them. Nonetheless, to be on the safe side users should log in to change their passwords regardless.