Daily voucher deal are the hottest business model since….ever. World leader Groupon will soon become the fastest startup company ever to reach 1 billion dollars in revenue. Living Social is close behind with several hundred million in sales.
The voucher deals trend is so effective that major media companies the world over are all getting into this hot online trend. When media companies start investing millions into an area, they will only do this if the returns are there. There is big money to be made, and the "coupon a day" model makes real money.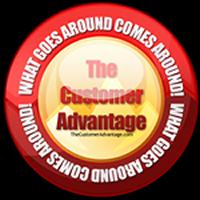 The original Groupon site has spawned a thousand copycat sites, but only a few, offer something unique. One of those new sites is called TheCustomerAdvantage.com. This new concept in the daily deals world, will share actually share revenues with its members, something other deals sites wouldn't dare.
Founded by John Milanoski in the US, TheCustomerAdvantage.com is in a worldwide launch phase. They plan to open later this year. The Customer Advantage says that if a deal is good, you care going to tell your friends about anyway, so why not get paid for it at the same time!
For every person you get to sign up, TheCustomerAdvantage model looks to compensate you for all future purchases that they make. This beats the pants off existing deal site referral programs where you only get paid once.
So if you can sign up all your friends, by simply getting them to register their email address, you'll have a residual income stream for years to come!
Why should you join The Customer Advantage?
- A simple register with your name and email
- Totally Free
- You'll have access to 50% off deals every day
- However you never actually have to buy anything
- You'll receive revenue on all deals bought by people you got to sign up!
It can't get much better than that! TheCustomerAdvantage is all about giving back to the people that make deal sites a success. Get rewarded for buying deals, and get rewarded when your friends buy deals. Who knows, you could even make an income of it this if you can sign up enough of your friends!
So make sure you get involved in this new concept!
Register here to get more information
.