2011 was the year of the daily deal. Voucher deals went from being just "a new craze" as in 2010, but a real way to make savings everyday. Checking daily deals sites is now a fully-formed habit in a typical kiwi's day.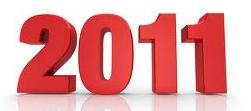 This past year saw the maturing of the daily deals market in New Zealand, making daily deal vouchers part of the mainstream psyche. Over 2.5 million vouchers were purchased in 2011, and some significant milestones were reached. 100 million in Sales for GrabOne, 1 million vouchers sold, 2 million vouchers sold and on and on. Records were made, then broken. We covered the major milestones as they happened.
Here was the 2011 Daily Deals NZ Industry – The year in review:
January 2011
Yellow Pages buy Groupy (more)
February 2011
GetaDeal.co.nz Launches with Deals just for Christchurch (more)
March 2011
TreatMe, TradeMe's voucher site launches (more)
GrabOne Reaches 100,000 Facebook Likes (more)
April 2011
Yazoom Launch (more)
Aussie Site Cudo Launches (more)
Multiple Deals everyday for GrabOne (more)
Living Social Launches (more)
May 2011
GrabOne reaches 1 million vouchers sold (more)
GrabOne Launches GrabOne Escapes (more)
Groupon NZ Launches
June 2011
1-DayOut (1days voucher site) closes down (more)
July 2011
GrabOne's first birthday (more)
August 2011
BizDeal becomes the first NZ site for Business Deals (more)
September 2011
TreatMe passes 10 million sales mark (more)
October 2011
GrabOne reaches 2 million coupons sold mark (more)
Daily Do buys Yazoom
November 2011
TradeMe plans to have 1-day offer their Daily Deal Products service. Postpones till 2012 (more)
December 2011
TreatMe launches TreatMe Now – the instant deals service (more)
What will 2012 hold? With the arrival of all the major aussie deals sites, and the USA market leaders in 2011, there won't be too much major news in 2012. Daily deals will continue to be a big driver of online purchasing in New Zealand. Just like the major sites are offering travel deals, we will see further intergration and expansion into other categories.
The market in New Zealand will consolidate but there will still be a few new start up entrants next year. Will the Warehouse launch a daily deals site? (Yes, in 2012 they have). Sites that continue to offer real value will continue to thrive. Daily Deals are here to stay, and I predict they will follow the path of Online Auctions. They will remain extremely popular for 5-10 years, then a new way of doing business will emerge. But for now, keep your credit card handy, there are real deals to be had!