If we think back 5 years, we did hardly any online shopping on our phones. In fact, we hardly did anything on our phones. Texting and calling were the main functions. Cameras were notoriously bad and no one really had apps. Fast forward 5 years and most of us couldn't imagine life without our trusty phones.

Research from many deals sites tells us that more than half of online purchases on daily deals sites are made on mobile devices. That's significant.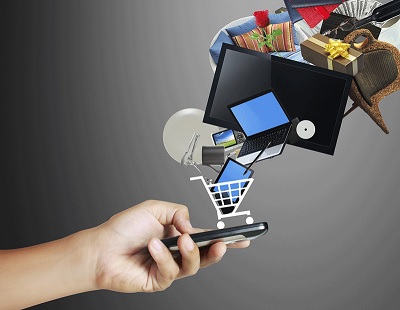 Personally I don't buy anything on a smartphone. I like to use a desktop so that I can see everything, and easily switch windows to compare. But this could just be a habit. I always hated laptops, now I don't even have a desktop. So my dislike of buying on a smartphone could conceivably change over time.

One of the reasons I don't like to buy on a mobile is that many mobile sites don't have all the features and menus that the desktop versions do. It's also hard to see the full page, and I get worried I am missing vital information.
But many daily deals suit mobile purchases. Deals are usually low cost and under $100. They usually involve simple items, like food, or novelty throwaway products that you won't feel bad about should they turn out bad.
Voucher deals are usually time sensitive (either the deal) or you want to do or eat something that day. So many people will see a deal, buy it then and there, and go and redeem it. This is true even more so now that most deals can be used the same day. GrabOne allows you deals to be redeemed the very day they are purchased.

This contrasts to the old days when deals were only valid from the next day onwards. But fast, on demand purchases mean that business can get sales a lot faster, and more sales from people who want something right now. Food is a big example of on demand purchases, Hunger, it seems, drives impulse purchases. Funny that.

The downside for businesses who accept deal vouchers on the same day they are sold is that you get people only interested in a cheap meal, fast. These customers might only buy deals in this way meaning they are unlikely to return. But with so much competition among food outlets, many will take every customer they can get.
Mobile purchasing is the future. We will all become more and more connected over time. Through smart devices like fridges, and even heart monitors. And personally things like Google Glass. Purchasing a deal on the run using Google Glasses. Now there's something to think about!