This article is the second part in a 3-part series discussing NZ's top 3 daily deal sites. Part 1 was: NZ Daily Deal Site Rankings. Today we discuss the different marketing strategies used to get each site to household name status.
---
Three sites are emerging as the leaders of the NZ daily deals voucher market. GrabOne, TreatMe and Yazoom. They are the big boys in the market and command member databases in the hundreds of thousands, and sales in the multi-millions. Interestingly, they've each taken 3 completely different approaches to get to where they are.
GrabOne - Print and Billboard Media
GrabOne grew mostly by word of mouth, and social media. They also have the backing of APN Media (owner of the NZHerald) so they leveraged that relationship and taks out extensive print media and billboard campaigns. This is ongoing in the NZ Herald.

TreatMe - Leveraged Existing Database and Trademe Online Advertising
TradeMe were very saavy when it came to the promotion on TreatMe. If you were a trademe member you got an initial promotion email. You very easily (and sometimes by accident) added yourself to the treatme database. It was a one click process, and well handled. TradeMe still are heavy in online advertising on TradeMe (NZ's busiest online space), and their network of Fairfax sites such as Stuff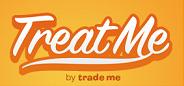 Yazoom - TV Advertising
From the get go, Yazoom started with TV advertising. They were pretty prolific. Primetime ads during Shortland Street etc. They seem to have stopped TV ads for now. They are doing well, and if you haven't heard of Yazoom, you haven't watched TV for the last 6 months. The marketing has worked brilliantly.
So, 3 big sites, and 3 completely different ways to the top. All methods have been effective, these brands are household names. Still, word of mouth has played a big part in these sites growth. and lucky for the sites, word of mouth is free.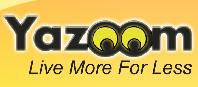 Key Marketing strategies of other sites:
Cudo - TV and Radio
Groupon - Online
Groupy - Online Advertising on Yellow Pages network
Daily Do - Facebook
Living Social - Online
Spreets - Online
Next Article in the series:
The Big Guns (3): Analysis of Voucher Deal Site Sales Figures
---