The Shopping Channel launches today (1st October at 7pm) and offers an exciting new way for kiwis to shop.

Aimed at kiwi women, the new TV channel will be viewable on SKy channel 18, and on Freeview HD. Eva Longoria from Desperate Housewives is in town and will help launch the channel. She will be on-screen Thursday 4 October, at 7.30pm. I can't wait! We'll also see some familiar New Zealand faces as regular show presenters from Monty Betham to Mike Puru and Candy Lane.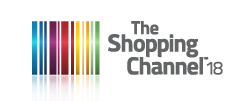 Advertising Guru Greg Partington makes a good point, that New Zealand has never had a Home Shopping channel. It's about time we got to experience the buzz that has made TVSN in Australia and QVC so popular in the USA.

While in Australia recently, I watched a bit of their shopping channel. I know as a male I'm not the target market of a shopping channel. And being a male watching a skincare product demo wasn't particularly invigorating, but it's the live aspect makes it really interesting. I found even if I didn't like the product, it was entertaining and informative. But it was a challenge to get my girlfriend out for dinner and off the dam shopping channel that evening!
The presenters give an update of how many units have sold, and it's like you are there with them. If you aren't in a particular shopping mood while watching, I guess in a way it's similar to talk back Radio where you are participating in a live event.

Here is a 6 minute video showing you the style of how a TV product presentation will go on the NZ Shopping Channel. It's a great watch, and I can't wait to sit down and watch the Shopping Channel myself :)

The format is 8 hours of live presentations each day during prime time. Then repeats of these demonstrations for the rest of the 24 hour period. Some are saying that this will be the "go-to" channel when there is nothing good on TV. There will usually be something interesting on the Shopping channel!

In a business sense the channel is being pushed as a way for kiwi companies to invent products, and test the market. If their product works here, then they can look to overseas to export and help NZ's economy. My guess is that a significant portion of the products on offer will be local brands or product ideas.

From a consumer point of view, you get to learn how products work and see them demonstrated. Seeing a product working in front of your eyes certainly helps in the purchase decision - something pure "online shopping" on a website can't do. Sure websites can have videos, but these are usually general, boring and shirt. Viewing a product on the shopping channel will enable you to see the presenter show you how it works, why it is good and the most common questions will be answered.

The Shopping Channel has phone ordering as you'd expect and even an accompanying e-commerce platform where you can place your order. The Channel was be found as Channel 18 on Sky. You can also watch on your Freeview HD set top box.


Have you tuned in today? Let us know your first thoughts on our Facebook page