Torpedo7's domination of the New Zealand online market continues with the recent purchase of No1 Fitness. No1 Fitness is an online retailer of fitness equipment. Torpedo7 says that the purchase will allow it to extend their reach further into the fitness market.
No1 Fitness has showrooms in Auckland and Christchurch but is big in online sales. No1 Fitness represents Torpedo7's first foray into physical retail. Torpedo7 has been a pure online player since their inception in 2006.
In essence, the fitness market has high profit products, from powders to exercise equipment. Torpedo7 will be hoping that they can use their trusted name online, to sell high ticket items like treadmills online. Consumers trust 1day and Torpedo7 and being able to offer these new product lines to their customers means higher profits.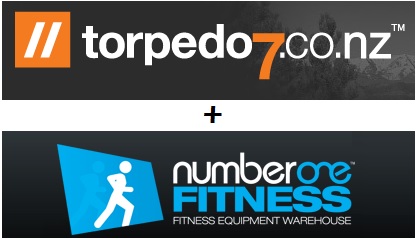 The thing with exercise equipment is that they are seldom purchased, especially online. You only need one treadmill or cross trainer, and you might only purchase 1 in your lifetime. With Torpedo7's large database of active people, they are in a unique position to be the supplier of choice when their existing customers decide to purchase these big ticket items.
Say you are a loyal Torpedo7 or 1day customer, and have never bought a treadmill. You are now more likely to buy from Torpedo7 than another company. You'll notice advertising on Torpedo7 sites and once you realise they are the same company you've dealt with, you are halfway to choosing them for large fitness purchases when you do make a purchase.
Selling treadmills online is a hard sell on its own. Advertising and marketing is expensive and competitive. Now No1 Fitness have a way to boost sales, through Torpedo7's large database. As the parent company, Torpedo7 can get more dollars per customer compared to $10" bags of crap" on 1day. They have the chance to sell treadmills and related items for thousands.
From a consumers point of view, with Torpedo7 involved it means they the discount ethos will be applied further to No1 fitness. There will be great deals to be had as synergies are explored between the two businesses. Now No1 fitness don't need to waste money on their own warehouse. They can use Torpedo7's expert warehousing, picking and packing to drive prices down. Lower prices mean more sales heading their way. It's great in everyone's book. Great move Torpedo7. And yes, they are keeping with their theme of numbers in their business names...Torpedo7....1day...No1 Fitness :)