Top online retailer Torpedo7 will soon undergo a name change. The rebranding will also see R&R Sport and No1 Fitness come under the same name. 2013 was a big year for The Warehouse Groups expansion plans. In addition to purchasing 51% of Torpedo7 in 2012, (including 1day.co.nz), 2013 saw them buy up other sports retailers No1 Fitness and R&R Sports.
It was an interesting move as the Warehouse seemed to focused on buying online brands. Both No1 Fitness and R&R Sport are physical retailers with store fronts across the country. But it looked from the outset that there would be synergies combining online expertise with retail expertise.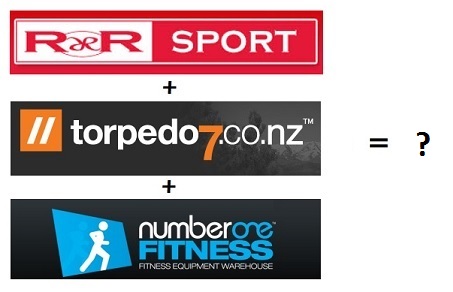 Recent reports indicate that these 3 brands will be merged into one mega brand with online and physical storefronts. There is no word on the name for the new brand but it will be entirely new.
It is not clear whether 1day (although part of Torpedo7) will remain as a separate site from the new sports retailer. 1day tends to offer more of a mix of items than just sports gear. The Warehouse also operates the Red Alert daily deals site as an offshoot from The Warehouse.co.nz.
So with this in mind, it's possible that 1day.co.nz may be kept closer to the Red Sheds side of the business, possibly with The Warehouse branding as Red Alert has on it.

There is no date set for the rebrand but it sounds as though it will be sometime this year. Interesting times, with the potential to create a massive sports retail brand. Retailers like Stirling Sports and the like will be watching closely.