Just announced! TreatMe will launch in Tauranga next week. Its part of a nationwide expansion that will see all areas of New Zealand covered. So far TreatMe has launched in Auckland, Wellington, Waikato and Otago.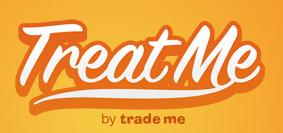 TreatMe Tauranga will, like the other TreatMe launches so far, offer something really special on their launch day. We've been surprised one each area launch. Could it be $1 burgers, $3 Fatso DVDs or something else? They always have something good up their sleeves.
Bay of Plenty will be a very successful region for TreatMe, as many travel to the area from Auckland in the weekends. This will no doublt bring even more to this sunny coastal area. Also there are so many things to do in Tauranga, (from attractions, to restaurants and tourist activities galore. Check out BestofTauranga.com for more ideas.
TreatMe Tauranga launches on Tuesday 26th July so be sure to keep your eye out for their opening special. www.TreatMe.co.nz