Well, it seems TreatMe has recently passed the 10 million dollars saved mark. This is great news for kiwi consumers.
In fact the only deals sites going for nationwide coverage are GrabOne, Yazoom and TreatMe. GrabOne already has New Zealand covered with 14 regions being served. They are certainly leading they way with a reported 65% market share...not bad for a company just 15 months old.
Yazoom have been growing well, going from 3 million dollars in sales, to just over 5 million in the last month or so. Their rollout seems to be in consolidation mode, really building their existing areas. Some days Yazoom has up to 10 deals in Auckland! so they are certainly on to a winning formula.
TreatMe have launched in 7 regions across the country, with plans for 6 more. So they are more or less halfway. Being aligned with trademe, and with trademe being an ultralocal community of users from around the country, it makes sense for trademe to go out too all centres. But this is not the case for the international players.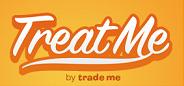 Interesting that the world's top sites have only launched in the main centres. Auckland, Wellington and Christchurch are well covered by sites like Groupon and Living Social. But as for Hamilton, Tauranga, Dunedin these sites seem to only be interested in thr major cities. It does make sense though. You are likely to get a better return on investment, and of course smaller areas have less businesses to approach. These sites also have major shareholders who want the maximum return. and with Groupon going public in the next few months in the USA, they need to bolster earnings which is best done in the major centres.
Check out TreatMe: www.treatme.co.nz